This Old-Fashioned Buckwheat Pancake recipe makes a batch of the best buckwheat pancakes. If you're looking to make buckwheat pancakes from scratch, this is the recipe for you. These are hearty pancakes with a more pronounced and slightly nuttier flavor than a typical wheat flour pancake. And because this recipe is for raised pancakes, these pancakes are lighter in texture than a typical buckwheat pancake. I think it's the best of both worlds. (And if you enjoy pancake recipes like this, also try my recipe for an Apple Dutch Baby.)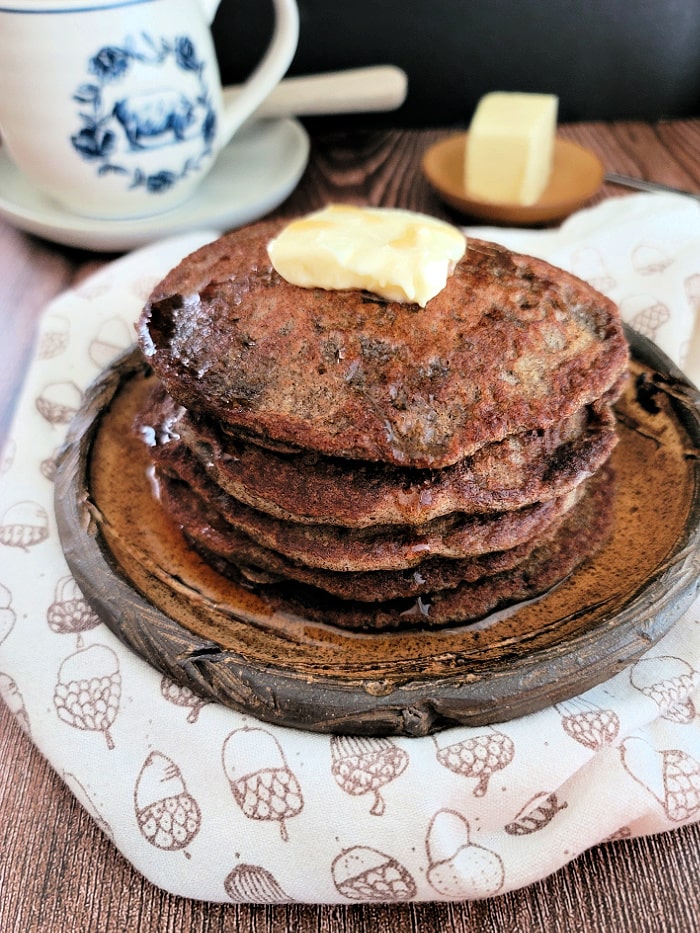 In my kitchen, I prepare quite a lot of old-fashioned recipes. Simple fare. Meat, vegetables from the garden, whole grains, cheese, eggs, and other staples. The entire family seems to enjoy these kinds of foods and recipes that have stood the test of time. Plus I find that cooking this way is not only healthy but also easy on the budget. And these Raised Buckwheat Pancakes are one of these simple, old-fashioned recipes. They're delicious as breakfast, lunch, or dinner. I like to serve them generously slathered in butter and drizzled with real maple syrup or a dollop of homemade jam or apple butter.
In this recipe, the batter for these Raised Buckwheat Pancakes includes yeast and needs to rise overnight. But trust me when I say that using yeast in these pancakes is worth the extra time it takes because it results in a light and fluffy buckwheat pancake (that still retains that hearty buckwheat texture). So don't let it deter you from making this recipe because the actual preparation takes very little hands-on time. And because you do most of the work the night before, you'll be ready to cook up the pancakes in the morning in practically no time at all.
What is Buckwheat?
If you aren't familiar with buckwheat, there are a few things to know. Despite the name, buckwheat is not a type of wheat. It's not even remotely related to wheat but is instead a seed from a plant related to rhubarb. Yet while buckwheat is not an actual grain but rather a pseudo-grain, it does act as a grain from a culinary and nutritional perspective.
Around the globe, people eat buckwheat in many forms. Kasha, a traditional food originating in Central and Eastern Europe, is a dish of whole toasted buckwheat groats, similar to rice or other whole grains. In Japan and Korea, buckwheat is used to make noodles, like the traditional Japanese soba noodles. And in many places, buckwheat flour is added to loaves of bread, baked goods, and pancakes.
And buckwheat has a long history behind it. When I mentioned that buckwheat is an old-fashioned food, that is perhaps a bit of an understatement. It was popular in dishes like pancakes back in my great-grandmother's day and back to the days of the pioneers and even the early American colonies. But the history of buckwheat extends back much further even than that. It's one of the world's earliest cultivated crops, first cultivated in parts of Asia about 6000 years ago. From there, the cultivation of buckwheat spread to Europe and then America. Today we use it as food for humans, fodder for livestock, and as a cover crop.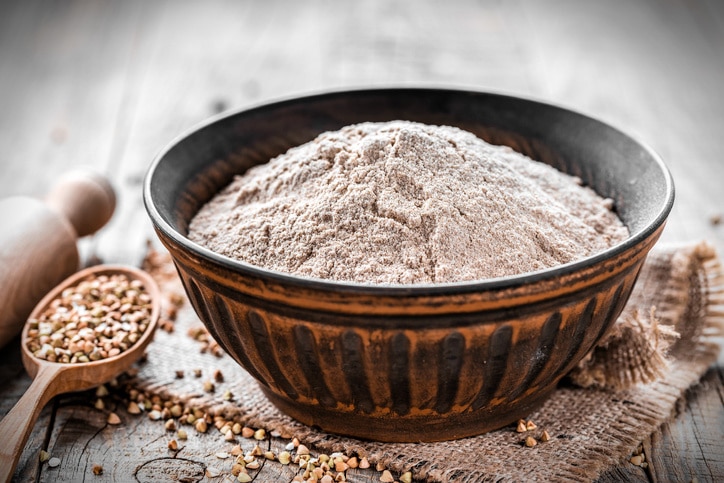 Is Buckwheat Healthy?
There are some health benefits to eating buckwheat. At the top of the list is the fact that buckwheat is naturally gluten-free. So for anyone following a gluten-free diet, know that you can safely eat buckwheat (but be aware that buckwheat may become contaminated with gluten during the manufacturing process, so if you need to avoid gluten, be sure to buy certified gluten-free buckwheat).
But even if you are not avoiding gluten, there are other health reasons for eating buckwheat. High in fiber and low on the glycemic index, there is evidence that eating foods like buckwheat may help to fend off heart disease and regulate blood sugar levels. It is also rich in the anti-inflammatory flavonoids rutin and quercetin and is an excellent source of minerals, including manganese, magnesium, and zinc. And despite being mainly composed of carbohydrates, buckwheat is a decent source of high-quality protein and a source of the essential amino acids lysine and arginine (typically deficient in most grains).
Tips for Making Old-Fashioned Buckwheat Pancakes:
While buckwheat is naturally gluten-free, this recipe for buckwheat pancakes contains gluten from the addition of all-purpose flour. However, you can adapt the recipe to be gluten-free by swapping the all-purpose flour for a gluten-free all-purpose flour mix.
When cooking buckwheat pancakes, heat your skillet or griddle over medium heat. Don't let it get too hot because then you risk burning the outside of the pancake while the inside is still undercooked. If you find the pancakes are getting too brown, dial down the heat a bit. If they seem to be taking too long to cook, turn the heat up.
Grease your griddle or skillet with a dollop of butter, and add additional butter between pancakes when needed. Flip pancakes when they are bubbly on the top and golden brown on the bottom.
To keep the pancakes warm until serving, I set my oven to the lowest setting, and place a baking dish in the oven. After each pancake is browned and cooked through, I place it in the baking dish while I prepare the rest of the pancakes. Then I serve warm with butter, maple syrup, and homemade preserves.
---
If you love a good pancake recipe, I hope you try this recipe for Old-Fashioned Raised Buckwheat Pancakes. And if you do, I hope you love it! Please let me know in the comments below.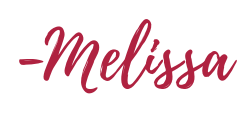 *As an Amazon Associate I earn from qualifying purchases. This post may contain Amazon or other affiliate links, which means I will earn a commission at no additional cost to you if you click through and make a purchase.*
Print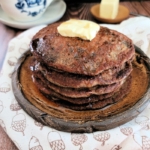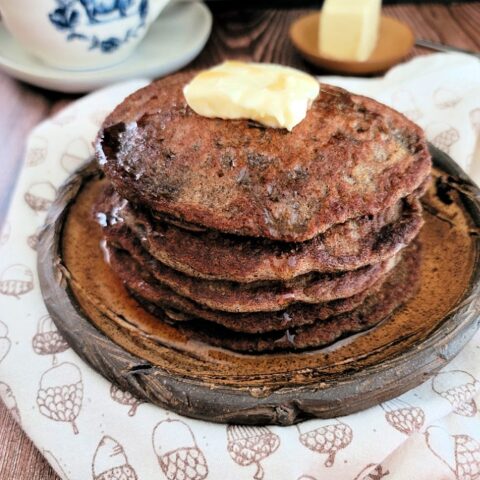 Raised Buckwheat Pancakes
---
Total Time:

0 hours

Yield:

8

Servings

1

x
Description
These Old-Fashioned Buckwheat Pancakes are hearty with a slightly nutty flavor. And because they are raised overnight with yeast, they are lighter and fluffier than typical buckwheat pancakes.
---
1 ¼ teaspoon

active dry yeast (

1

packet)

½ cup

warm water

2 cups

buckwheat flour

1 cup

all-purpose flour (or gluten-free flour blend)

1 ½ teaspoon

salt

2 cups

cold water

4 tablespoons

butter, melted

1 tablespoon

brown sugar

1 teaspoon

baking soda dissolved in ½ cup hot (not boiling) water
---
Instructions
Dissolve the yeast in the warm water and set it aside. It should become foamy after five minutes. If it doesn't, discard the yeast and use new yeast. 
In a separate bowl, whisk together the flours and salt. 
Combine flour mixture with the dissolved yeast mixture, along with 2 cups of cold water. Cover and refrigerate until morning. 
In the morning, before making the pancakes, mix together butter, brown sugar, and dissolved baking soda, and add to the batter you prepared the night before. Use a spoon or spatula to combine, and set aside for 15 minutes. 
Cook pancakes on medium heat on a lightly greased griddle or cast-iron skillet. I like to use a ⅓ cup measuring cup to scoop out the batter (use ¼ cup for smaller cakes).
Prep Time:

0 hours

Additional Time:

0 hours

Cook Time:

0 hours