This recipe for Huevos Rancheros is my own take on the classic Mexican breakfast recipe. It's delicious and filling, and so easy to make. With just a few simple, staple ingredients, you can whip this up in almost no time. It's perfect for a family breakfast, for Sunday brunch, or do like our family and have this flavorful dish for an easy dinner.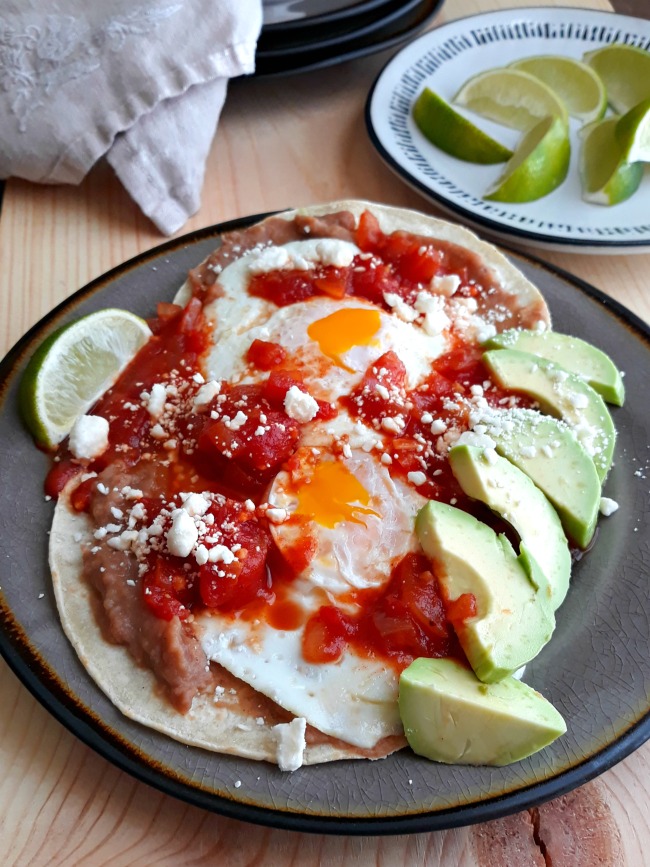 There are countless ways to make Huevos Rancheros, to be sure, but at its most basic, it consists of a tortilla, an egg, and a tomato-based red sauce (or sometimes fresh salsa). And while I'm not claiming that my version is a totally authentic recipe, I can say for sure that my version of Huevos Rancheros is a meal that my family loves.
And it's versatile, too, so you can easily customize this recipe to your liking. I add beans to my Huevos Rancheros, but if you aren't a fan of beans, simply leave them out. If you're a meat lover, you can add some browned chorizo sausage to the sauce. Customize this recipe based on what you like and what you have on hand. And it's easy to scale the recipe up if you have a larger family or if you are serving this for a brunch gathering.
So let's talk about a few of the ingredients:
Eggs – I like to use good pasture-raised eggs with bright yellow yolks, but of course, use whatever eggs you like and typically have on hand. I prefer to fry the eggs, but scrambled eggs or poached eggs are delicious, too.
Beans – I don't know if it's traditional, but I prefer my Huevos Rancheros with beans. Refried beans, black beans, or pinto beans will work. I like to warm them in a pan while I'm cooking the eggs and sauce. If you are using canned refried beans, you may want to add a little water to them to loosen them up a bit. Taste your beans, and if they need a little bit of seasoning, add a pinch of chili powder or cumin.
Tortillas – Corn tortillas are my favorite way to serve Huevos Rancheros, but my husband is a total flour tortilla lover. So just use whatever kind of tortilla you like best. And if you would like to try your hand at making delicious homemade flour tortillas check out my recipe for Easy Homemade Flour Tortillas.
Smoked Paprika – This gives the sauce a pleasantly smoky flavor that I love. But if you don't keep smoked paprika in your pantry, don't rush out to buy it – regular sweet paprika will do. Or just skip the paprika altogether.
Cheese – I like to top my Huevos Rancheros with salty cheese like queso fresco, or feta cheese. But don't run out and buy cheese just for this recipe – go ahead and use cheddar, Monterey Jack, or any cheese that you like and have on hand.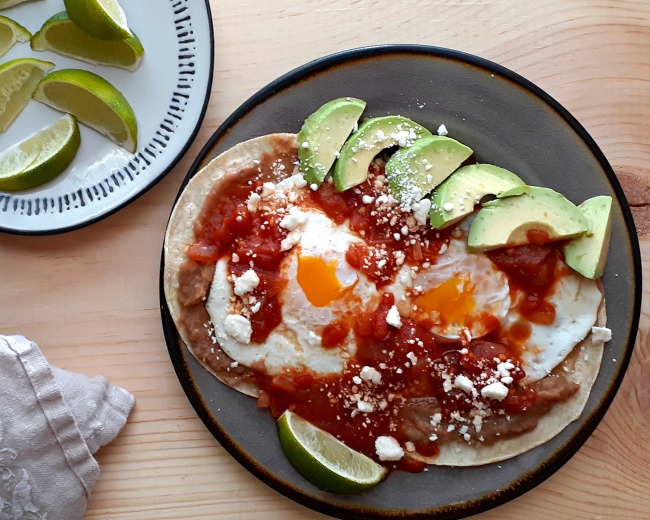 Cook's Tips:
Warm up your tortillas in a dry skillet before assembling your Huevos Rancheros. Just 30 seconds or so on each side will do – you want the tortillas to be warm and toasty but still pliable.
If you want a heartier dish, brown up some ground chorizo sausage or ground breakfast sausage, add to the sauce and allow to simmer for 10 minutes.
Go ahead and add any toppings that you like. Of course, I always add some cheese, but I also like diced avocado or a little sour cream. A bit of chopped fresh cilantro or chopped scallions scattered across the top of the finished Huevos Rancheros makes for a tasty and colorful topping. For those that enjoy a some spiciness, Mexican-Style Pickled Jalapenos are a delicious topping. If you have some limes on hand, serve up some lime wedges with your Huevos Rancheros to squeeze over the top.
---
As always, if you try this recipe, I hope you love it! Please let me know in the comments below.
Enjoy!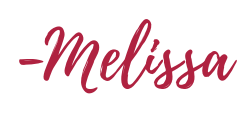 *As an Amazon Associate I earn from qualifying purchases. This post may contain Amazon or other affiliate links, which means I will earn a commission at no additional cost to you if you click through and make a purchase.*
Print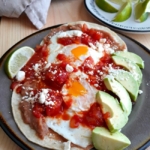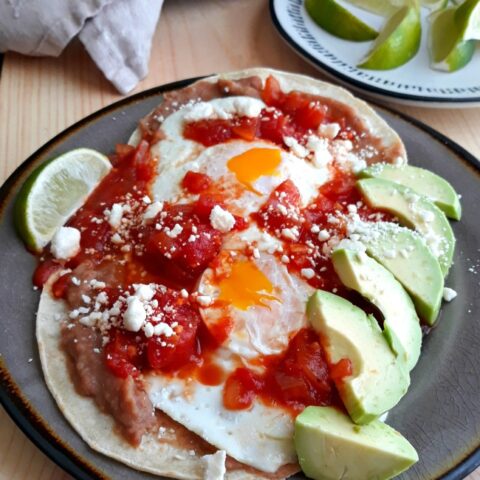 Huevos Rancheros
---
Author:

Total Time:

0 hours

Yield:

4

Servings

1

x
For the Ranchero Sauce

2 tablespoons

olive oil or avocado oil (or your favorite cooking oil)

1

medium onion, diced

2

cloves garlic, minced

2 teaspoons

chili powder

1 teaspoon

ground cumin

½ teaspoon

smoked paprika
Pinch cayenne pepper (optional)

1

(8-ounce) can tomato sauce

1

(15-ounce) can diced tomatoes (or use

1 pint

of home-canned tomatoes)

1 teaspoon

sugar (optional)
Salt and ground black pepper to taste
For the Huevos Rancheros

1

(15-ounce) can refried beans or black beans (or

2 cups

of homemade or home-canned beans)

8

corn tortillas or small flour tortillas

8

eggs

½ cup

crumbled feta cheese or queso fresco, or

½ cup

shredded cheese of choice
Optional Topping Ingredients

Diced avocado
Chopped fresh cilantro
Chopped green onions
Limes wedges
Sour cream
---
Instructions
Start by preparing the sauce. Heat oil in a skillet over medium heat. Cook onions for 5-6 minutes, or until they begin to soften and become light golden brown. Add garlic, chili powder, cumin, paprika, and cayenne, and cook for 1 additional minute, stirring continuously to prevent scorching. Add tomatoes, tomato sauce, a pinch of sugar, and a generous pinch of salt and ground black pepper. Taste for seasonings and adjust to your liking.
Heat beans in a saucepan over medium-low heat. If using refried beans, add a few tablespoons of water to thin the beans down, if necessary (they should be easily spreadable). Allow beans to gently heat while preparing the tortillas and eggs.
Heat a skillet or griddle to medium-high heat. Warm each tortilla by place it in the hot, ungreased skillet and toasting it for 30-45 seconds on each side. Place tortillas on a plate as you heat them, covering with a lint-free kitchen towel to keep warm.
Cook your eggs to your liking – fried, poached, or scrambled.
Assemble the Huevos Rancheros by topping each warmed tortilla with the beans followed by the eggs, and then a generous drizzle of sauce. Sprinkle with cheese, and any other toppings you like.
Serve immediately.
Prep Time:

15 minutes

Inactive Time:

0 hours

Cook Time:

30 minutes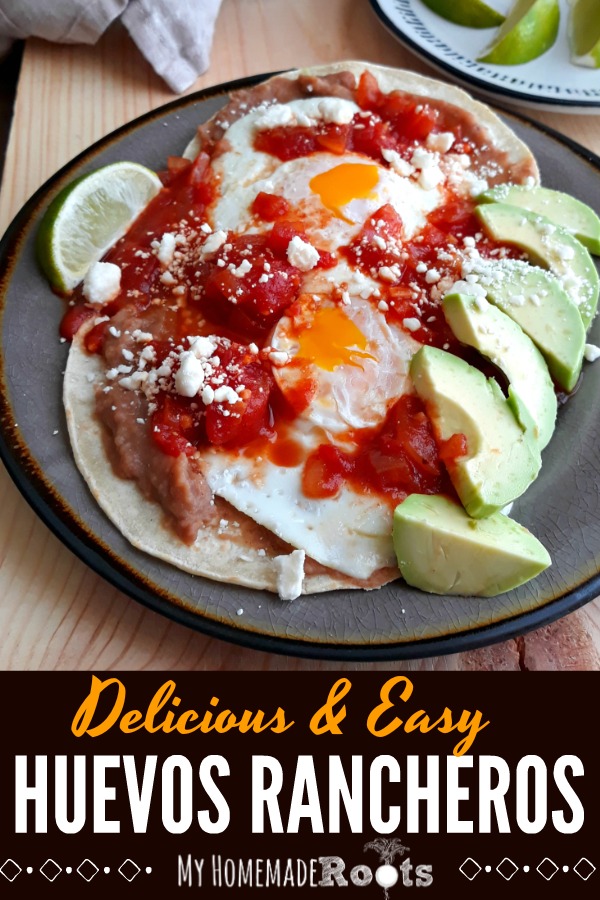 Meal Plan Monday at Southern Bite
Weekend Potluck at The Country Cook