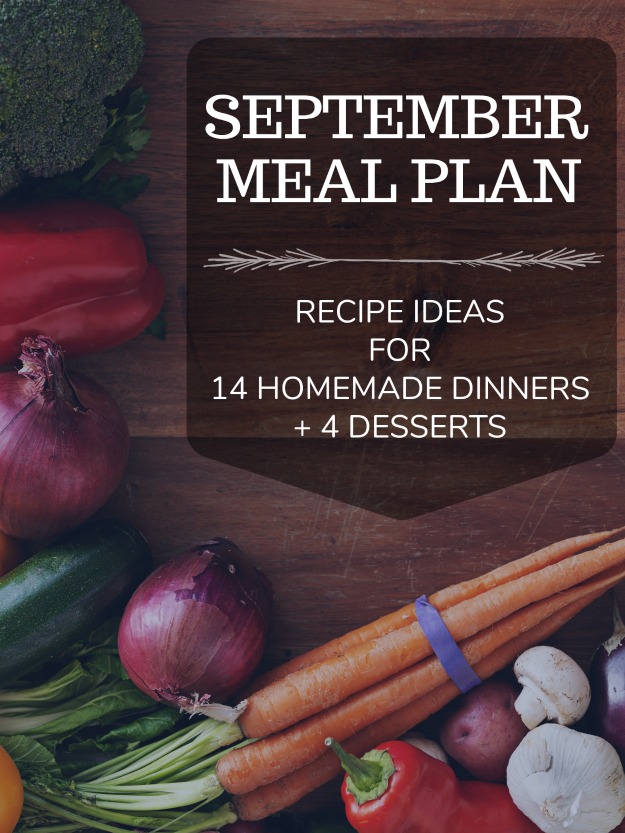 As someone who writes recipes and blogs about food, I get a lot of messages asking about meal planning and about what we eat in our home on a daily basis. I'll tell you now that when it comes to meal planning, I don't do it in a conventional way. My method of menu planning really deserves a blog post of its own, and so I'll save that for another time. But I will share now that part of my approach is to gather and write out a list of recipes and meal ideas for the month. And that's what I've done for the month of September, so I'm sharing that list with you today. (These recipes are dinner and dessert because I don't make a plan for breakfast or lunch.)
And let me just say, September is a great time for homemade meals. At this time of the year, we have much of summer's seasonal bounty still available to us with the last of the peppers, tomatoes, squash, cucumbers and other summer vegetables. But now fall is upon us, too, and with that, lots of potential for cozy fall meals featuring potatoes, broccoli, cabbage, pumpkin and more. So much to choose from!
The list below includes links to recipes for 14 main meals and for 4 desserts. That should be plenty of ideas for the month to pick and choose from, while leaving lots of room for eating out, eating leftovers, and making recipes of your own. I've also included recipes for a few treats/desserts. We typically don't eat dessert every day around here, but I do like to have some homemade treats ready to go for snacks and for the occasional dessert craving.
This list includes links to some of my own recipes, and to recipes on other blogs and recipe websites. For the most part, the recipes are frugal (no long lists of fancy ingredients) and easy to prepare. The recipes use ingredients that are mostly unprocessed or minimally processed (like pasta, tomato sauce, etc) and don't rely on prepackaged mixes. Most of the recipes feed 4-6 people, but you can always scale the recipe up or down based on your needs.
I hope this list helps you with ideas for your meal plan. And if you enjoy this list, and would like meal plans to be a regular feature, let me know in the comments below.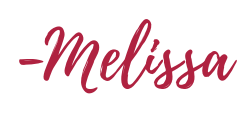 *This post may contain affiliate links, which means I will earn a commission at no additional cost to you if you click through and make a purchase.*
Dinner Ideas
Ranch Pork Chops with baked potatoes and green beans
Slow Cooker Vegetarian Lentil Chili with toasted pita bread wedges
Cheeseburger Pasta with a green salad
Italian Beef on crusty rolls
Slow Cooker Whole Chicken with Roasted Potatoes and Brussels Sprouts
Old-Fashioned Sloppy Joe's with store-bought or homemade sweet potato chips
Baked Ziti with Roasted Vegetables with a green salad
Sausage and Potato Skillet with Zucchini from My Homemade Roots
Ham and Bean Soup with crackers or crusty bread
Smothered Swiss Steak with mashed potatoes and peas
Breakfast for dinner with Amish Breakfast Casserole
One Dish Garlic Herb Pork Tenderloin and Vegetables
Browned Chicken Thighs with Fingerling Potatoes and Cherry Tomatoes
Brown Sugar Glazed Salmon served with rice and roasted broccoli
Dessert and Sweet Treats
Double Chocolate Zucchini Bread
Chewy Oatmeal Chocolate Chip Raisin Cookies