These Spelt Banana Muffins Sweetened with Honey have just a hint of sweetness, with a light texture and natural banana flavor. They're petite muffins, unlike the typical bakery or coffee shop muffin, and are delicious for breakfast or as a snack. For breakfast, I love to break open a warm muffin and slather it with butter. Or for an afternoon treat, I'll spread a muffin with some peanut butter and have it with a hot cup of coffee or tea. And if you enjoy tasty treats baked with bananas, also check out my recipe for Blue Ribbon Banana Bread.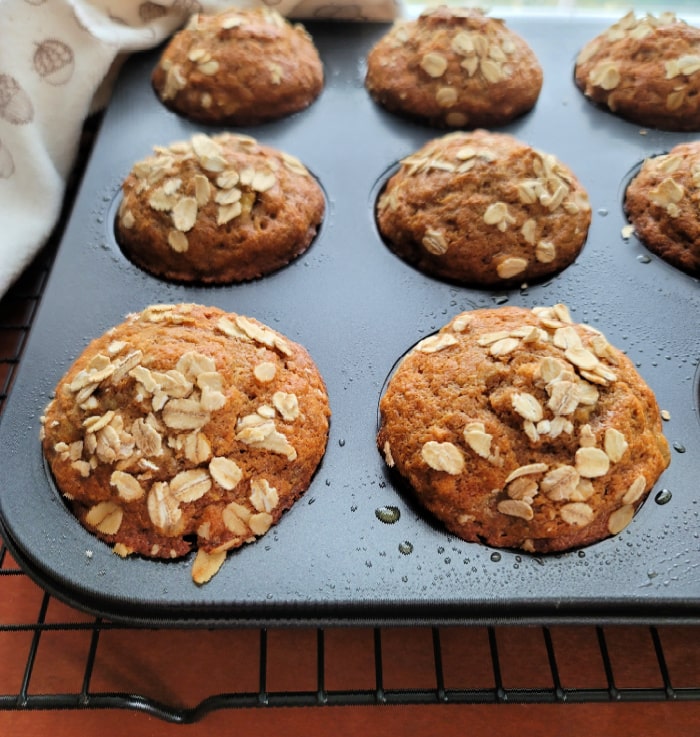 What is spelt?
If you are unfamiliar, spelt is a type of ancient grain in the wheat family that dates back 8000 years to the Bronze age. It was a staple grain crop in Europe, particularly in Germany and Switzerland. And because it's an ancestor of today's modern wheat, spelt flour is very similar to whole wheat flour in flavor and texture. I really enjoy the flavor of spelt and find it to be a bit sweeter and nuttier than whole wheat.
Now, because spelt is a cousin to wheat, it's important to know that it does contain gluten. It's definitely not suitable for those with celiac, true gluten intolerance, or a wheat allergy. But some people who experience digestive problems with wheat report that they can eat spelt with no ill effects.
And spelt flour does have some health benefits. The most common type of spelt flour you will find at the supermarket is whole grain making it a good source of fiber. (White spelt flour with the bran and germ removed does exist but it's less common). Spelt is also a good source of protein and nutrients, containing higher amounts of essential amino acids, vitamins, and minerals than modern wheat. And all of that healthy fiber is prebiotic which helps to feed the healthy bacteria in your gut.
So before we make the Spelt Banana Muffins, let's talk about a few of the ingredients:
Spelt Flour – I use the whole grain type of spelt flour in this recipe. You can use white spelt flour, but it won't have the fiber and nutrition of the whole grain variety. You can also substitute all-purpose flour or white whole wheat flour.
Oats – You can use either old-fashioned rolled oats or quick oats in the muffins. The old-fashioned oats will add a little more texture and chewiness than the quick oats. Be sure not to use either instant oats or steel-cut oats.
Honey – You can use any kind of honey that you like in this recipe. I prefer to use a darker variety of honey because the honey flavor comes through more in the muffins. Also, whenever possible, I buy my honey from a local source.
Bananas – Use ripe or even overripe bananas for your muffins. Ripe bananas will give the muffins sweetness and lots of banana flavor.
Optional Ingredients – Add a few tablespoons of mini chocolate chips or chopped toasted pecans or walnuts.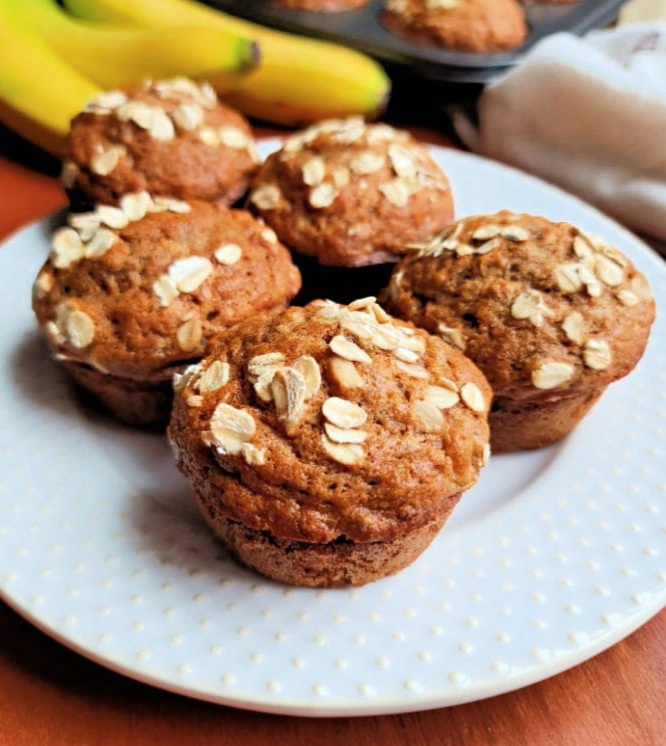 Cook's Tips:
When mixing the batter, be sure not to overmix or you will end up with tough (rather than tender) muffins. You can avoid overmixing the muffins by mixing the batter with a wooden spoon instead of an electric mixer. If you choose to use an electric mixer, make sure to mix only until the ingredients are just combined.
When baking the muffins, be sure to grease the muffin tin thoroughly so that your muffins don't stick, or use paper muffin liners.
If you would like a little bit of added sweetness, give the muffins a light sprinkling of coarse sugar just before baking. This also adds a bit of texture to the muffin tops.
Don't overbake the muffins or they will be dry. Remove the muffins from the oven as soon as a toothpick placed into the center of the muffin comes out clean or has just a few crumbs clinging to it.
To change things up, try adding a few tablespoons of mini chocolate chips or chopped toasted pecans or walnuts.
---
If you try this recipe, I hope you love it! Please let me know in the comments below.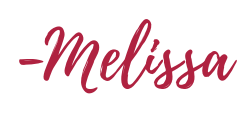 *As an Amazon Associate I earn from qualifying purchases. This post may contain Amazon or other affiliate links, which means I will earn a commission at no additional cost to you if you click through and make a purchase.*
Print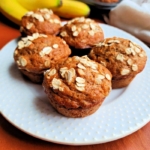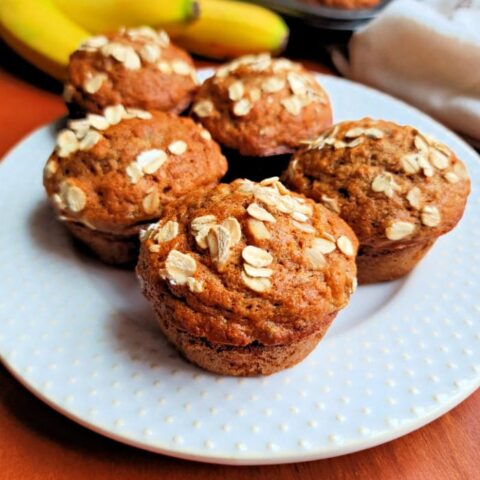 Spelt Banana Muffins Sweetened with Honey
---
Author:

Total Time:

0 hours
Description
These Spelt Banana Muffins Sweetened with Honey have just a hint of sweetness, with a light texture and natural banana flavor.
---
1 1/2

cups

spelt flour

1/2

cup

+

2

tablespoons

old-fashioned oats or quick oats, divided

1 teaspoon

baking powder

1 teaspoon

baking soda

1/2 teaspoon

salt

1/4 teaspoon

ground cinnamon

1/3

cup

honey

2

eggs, lightly beaten

3 tablespoons

milk

1/3

cup

butter, melted

1 teaspoon

vanilla

3

medium bananas, mashed

1 teaspoon

coarse sugar (optional)
---
Instructions
Preheat oven to 375 degrees Fahrenheit. Grease a 12-cup muffin tin, or line cups with paper liners.
In a mixing bowl, whisk together spelt flour, ½ cup of the oats, baking powder, baking soda, salt, and ground cinnamon.
In a separate mixing bowl, combine honey, eggs, milk, melted butter, and vanilla. Use a wooden spoon or an electric mixer to combine the mashed bananas with the wet ingredients until well-blended.
Add the dry ingredients into the wet ingredients and mix until just combined. Do not overmix.
Divide the batter evenly between the muffin cups ( they will be filled about ¾ of the way to the top.) Sprinkle the remaining 2 tablespoons of oats over the tops of the muffins. Dust with a little bit of coarse sugar (optional).
Bake for 18-22 minutes, or until a toothpick comes out clean or nearly clean with just a few crumbs.
Category:

Breads and Baking
Keywords: baking, muffins, bananas