This Smoky Pumpkin Turkey Chili is total fall comfort cooking. It combines the mellow flavor of pumpkin with a bunch of warm flavorful spices plus a smoky kick of chipotle pepper. This chili will warm you right up on a cool fall evening. In fact, I think this would be a great dish for a fall tailgating party or other fall gatherings. If you like this recipe, make sure to check out my recipe for Kielbasa and 15 Bean Soup, too!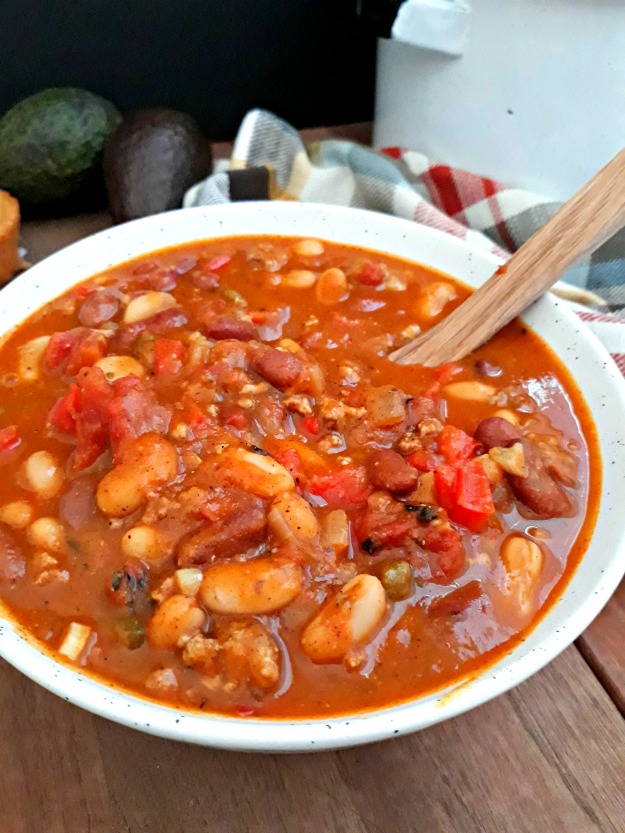 I love that this recipe for Smoky Pumpkin Turkey Chili works for either a weeknight dinner or a leisurely weekend meal. The prep time for this chili is less than 30 minutes, but then I like to simmer it on the stove for about an hour to really allow the flavors come together (if it's a weeknight, I just get the chili simmering and then go and do other chores/activities for an hour.) And this chili freezes well, too, so sometimes I make a batch just to throw in the freezer and reheat for dinner on a busy day.
So let's just talk about a few of the ingredients for the chili:
Pumpkin – Pumpkin is one of the first foods that come to mind when I think of fall. A type of squash, pumpkin is a favorite in everything from lattes to pies. But pumpkin is actually very healthy, too. It's packed with vitamins and antioxidants including beta carotene (which your body converts to vitamin A), potassium and fiber. And pumpkin doesn't need to be fresh to be healthy either – unlike some other vegetables, canned pumpkin actually retains many of its nutrients during the canning process. And don't forget about the seeds which contain magnesium, zinc, and iron and make a great topping for this chili.
Chipotle in Adobo – Chipotle in adobo sauce comes in a can and contains chipotle peppers and a flavorful red sauce. (And in case you are wondering, a chipotle pepper is a ripe jalapeno that has been dried and smoked). And let me tell you, if you have never tried chipotle in adobo sauce before, it is SPICY. A little bit goes a very long way. Start with adding 1 teaspoon of the sauce from the can to your chili and then if you want more heat, add a bit more. You can chop up a small piece of one of the peppers from the can to add to your chili, but please use gloves for this. And since I never use an entire can at once, I just pop the rest in the freezer to use later. An alternative for chipotle in adobo would be to use a few shakes of a chipotle hot sauce or ¼ cup or so of chipotle salsa.
Cook's Tips:
I prefer 85% or leaner ground turkey for this chili, but you can use whatever type of ground meat you prefer. If you are using a fattier meat, be sure and drain off any grease after browning it.
You can use a slow cooker to cook the chili. Brown the ground turkey before adding it to the slow cooker, and reduce the chicken broth to 1 cup. Cook on low for 3-4 hours.
 Be sure to use pure pumpkin puree and not pumpkin pie filling. And if using fresh pumpkin instead of a can, use about 2 cups of fresh pumpkin puree (see instructions here ).
I like the combination of white beans and kidney beans in this chili, but you can substitute whatever beans you prefer.
If you don't have maple syrup on hand, substitute brown sugar or honey.
If spiciness isn't your thing but you still want a smoky flavor, omit the chipotle and add a little extra smoked paprika, or a little bit of liquid smoke.
If you want to use home-canned beans or tomatoes, substitute a pint jar for each can called for in the recipe.
I like to serve the chili with cornbread and a choice of toppings like shredded cheese, sliced avocado, toasted pumpkin seeds and sour cream.
---
I hope you try this recipe, and if you do, I hope you love it. Please let me know in the comments below.
Enjoy!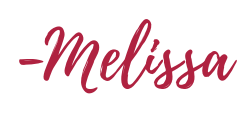 *This post may contain affiliate links, which means I will earn a commission at no additional cost to you if you click through and make a purchase.*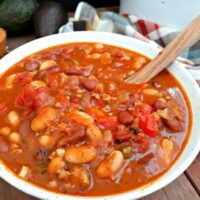 Smoky Pumpkin Turkey Chili
Ingredients
2 tablespoons olive oil or avocado oil
1 medium onion, diced
1 large red bell pepper, diced
1 jalapeno pepper, finely diced
1 pound ground turkey (I use 93% lean)
3 cloves garlic, minced
2 tablespoons chili powder
2 teaspoons ground cumin
1/2 teaspoon smoked paprika
1 teaspoon ground oregano
¼ teaspoon ground cinnamon
1 (14.5-ounce) can of fire roasted diced tomatoes
1 (15-ounce) can pumpkin puree (or 2 cups fresh pumpkin puree)
1 (15.5-ounce) can of cannellini beans, drained and rinsed
1 (15.5-ounce) can of light red kidney beans, drained and rinsed
2 cups chicken broth
1-2 teaspoons sauce from a can of chipotle pepper in adobo sauce (be careful - this is spicy!)
2 tablespoons maple syrup
1 tablespoon apple cider vinegar
Salt and pepper
Instructions
Heat oil in a large heavy-bottomed soup pot or Dutch oven over medium-high heat. Add onion, bell pepper, and jalapeno. Season with a pinch of salt and cook, stirring often, until the vegetables are lightly golden brown around the edges, or about 6-7 minutes.
Add ground turkey to the vegetables, using a spatula to break it up and mix with the vegetables. Season with a generous pinch of salt and pepper, and cook until browned and turkey is cooked through.
Add garlic, chili powder, cumin, smoked paprika, oregano, and cinnamon and cook for 1-2 minutes, until spices are toasted and fragrant. Stir in broth, scraping the bottom of pot to release any browned bits. Add in diced tomatoes, pumpkin puree, beans, maple syrup, and apple cider vinegar. Season with another pinch of salt and stir.
Place lid on pot leaving it slightly ajar. Simmer gently for 45-60 minutes. Add salt and pepper to taste before serving.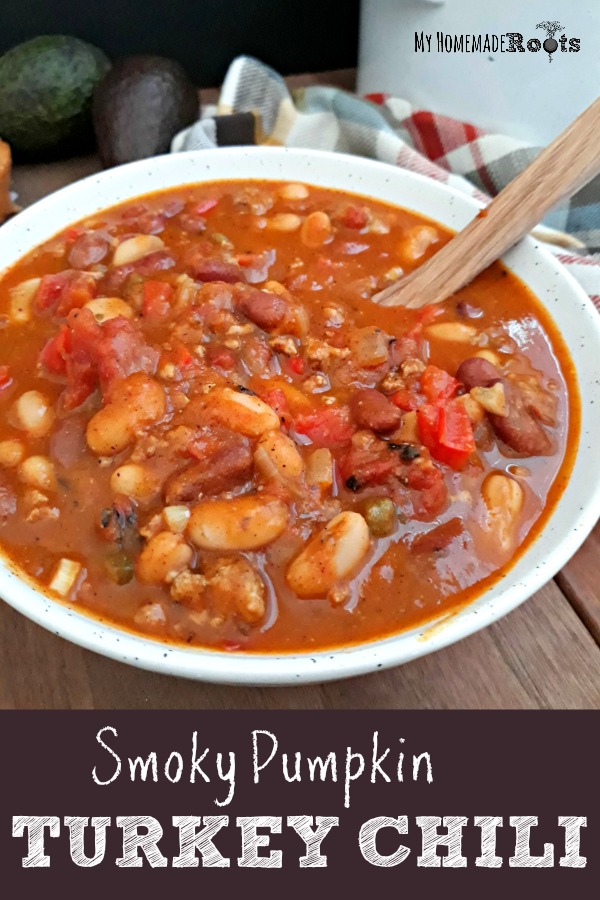 For more great recipes, visit my friends at:
Full Plate Thursday at Miz Helen's Country Cottage