If you're looking for a hot beverage that tastes and smells like coffee but without the coffee jitteriness, then look no further. This herbal latte, made with roasted dandelion root coffee and frothy steamed milk is totally delicious and has a flavor very similar to real coffee. And, although dandelion coffee is a bit trendy right now, it's not something new – dandelion root has a long history as a coffee substitute, being first documented in the early 1800s in publications such as the New York Albion and Harper's New Monthly Magazine.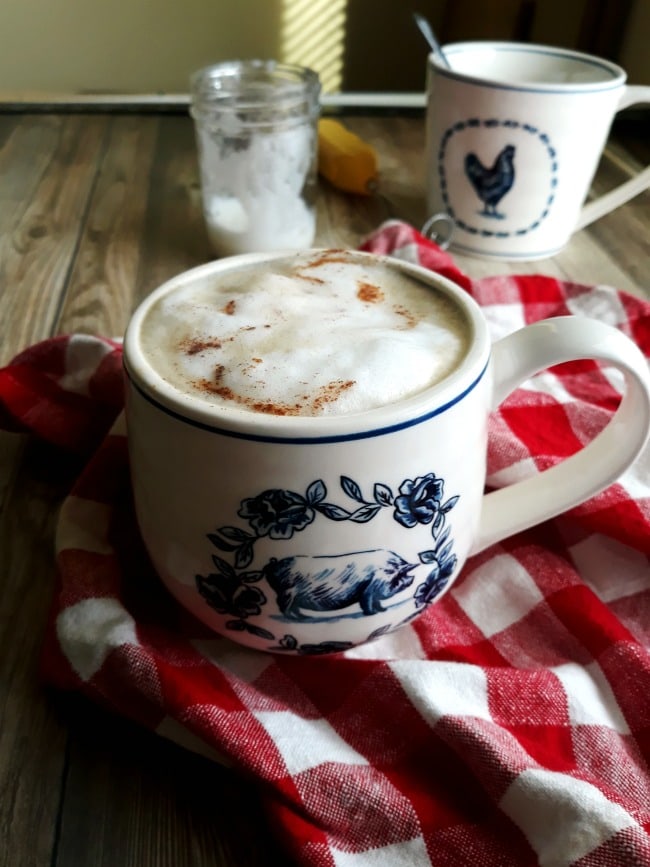 But, oh, how I adore real coffee. The taste, the aroma, the ritual of making a steaming mug of coffee in the morning. I love it all. And for years, in my twenties, coffee loved me, too. It was manna for me, as well as the fuel that I ran on all day. I lived on drip-brewed coffee, Cuban coffee, espresso, cappuccino, and endless mugs of lattes. I even had my own espresso maker perched proudly on my kitchen counter.
And then, sadly, it all changed. After years of drinking coffee with no ill effects, I suddenly couldn't tolerate it anymore. Maybe it was hormones, or maybe it coincided with a stressful time in my life, but things got out of whack, and my precious coffee turned on me. It made me jittery and feel slightly ill. I felt a bit off and anxious after even just one cup.
In my desperation to have my coffee fix, I even (gasp!) turned to decaf coffee, but that wasn't a great solution either. Even the decaf made me feel a little wired. So maybe for me, it isn't the caffeine, but something else in the coffee that causes the jitters. Oddly, around the same time, dark chocolate also began making me jittery. I don't know what happened or what the problem is, but coffee was off the menu for me. Sob. (Thankfully, I can still have chocolate in moderate amounts!)
So I drank other stuff. More water. Tea. Homemade lemonade. All good stuff, but I still missed my coffee. I missed sitting on my porch in the morning, in the crisp air, with my mug of hot coffee. I missed the ritual of brewing my coffee and frothing my milk and then serving it up in one of my favorite pottery mugs. And sure, tea is a good substitute and I can still do all of those things with a cup of tea, but one thing was missing. The taste. I missed the taste of coffee. I enjoy the roasted and slightly bitter taste that I just don't get from tea (but don't get me wrong, I still enjoy tea, and there are some very good teas out there!)
But then, in search of something to fulfill my coffee craving, I stumbled upon roasted dandelion root "coffee" and found it was a very good alternative. (And technically, it's neither tea, nor coffee, but a tisane.) Roasted dandelion root has a flavor and aroma similar to coffee. And when combined with some steaming, frothy milk, and a dash of cinnamon, I find that it makes a darned good latte and satisfies my coffee cravings.
So let's talk about the ingredients:
Roasted Dandelion Root – So for your Herbal Dandelion Latte, you'll need to pick up some roasted dandelion root "coffee". There are really so many choices. You can buy roasted dandelion root in tea bags, or buy it in bulk and put it in reusable teabags. For a more authentic coffee experience, purchase dandelion coffee in grounds that can be brewed like regular coffee or espresso. And there are instant dandelion coffee varieties that only need to be stirred into hot water.
And then there are blends that include roasted dandelion root, along with other ingredients like chicory root, roasted, barley, rye, and/or beetroots. My personal favorite dandelion blend (not sponsored) is Teeccino Dark Roast. Also available are dark and light roast blends, and blends that come in flavors like vanilla and hazelnut. Look for dandelion coffees and blends at your local healthy markets, or order online.
And I should mention, although I haven't yet tried this myself, you can pick and roast your own dandelion root. It is, after all, a plant that many of us have growing in our backyards. I would be cautious, however, about the source of your dandelion root, and be sure that the area where you harvest it is clean and not contaminated with pesticides or other chemicals. Also, be sure that you are actually harvesting dandelion and not a look-alike. If you're interested in this topic, there are many articles on the web, including this one by Learning Herbs.
Please Note: Although humans have safely been eating dandelion and using it medicinally for centuries, I need to mention a few precautions. If you have allergies to ragweed, it is possible that you may also be allergic to dandelion. So if you have allergies, or if you are taking medications, or have a medical condition, please check with your healthcare provider to make sure dandelion is safe for you. Find more info about it here.
Milk– Of course, you can serve your herbal latte black, but if you are going to make a latte, you are going to need some milk. And though you can use any type of milk you prefer in your latte, I will tell you that some kinds of milk froth better than others. When it comes to cow's milk, both science and my personal experience say that low-fat and skim milk froth the best. You can read about that in this article by the Perfect Daily Grind. But if you just can't bear the idea of using low-fat milk (I get it!), then definitely go for whole milk. It may not be as frothy, but it will be creamy and delicious.
And when it comes to plant-based milk, I love the flavor of almond milk in my latte, but other plant milk, such as oat and cashew work well, too. And not all brands and varieties of plant-based milk are all equal when it comes to the quality of the foam. The varieties with higher amounts of protein tend to make a more stabilized foam. And there is also specialty barista plant milk that is made especially for frothing. So the choice is yours. Experiment and find what you like best.
How to Make An Herbal Dandelion Root Latte
Brewing the Coffee – The way you brew your latte is down to personal preference. A very simple method is to steep teabags of roasted dandelion root. Another easy way to make your coffee is with an instant variety, like Dandy Blend, where you just stir it into hot water. And if you are using ground dandelion coffee, you can use a drip coffee maker, a French press, or a pour-over. My favorite way to brew my coffee is by using my stovetop Moka pot, which brews a stronger espresso-like coffee.
Whichever method you choose to make your coffee, just be sure to make it strong. We don't want any watery lattes!
Steaming and Frothing the Milk – Now we get to the part where we actually steam and froth the milk for the latte. If you have an espresso machine and a built-in steamer/frother, then you are good to go. You know what to do. But if you don't have an espresso machine, you will need to do it a bit differently. And though I've tried many ways to froth milk, like using a blender or an immersion blender, the very best way I have found to froth milk is with a little gadget that cost me about ten bucks. This little gadget is a battery-operated frothing wand. (You can see it in the photo above.) Now, I'm not very big on specialty kitchen gadgets, but this is one that I find very useful. It's a tiny wand that will froth your milk perfectly, and then can easily be tucked away in a drawer or cabinet. To use, just heat your milk in the microwave or in a pan on the stove and then pour it into a jar or small pitcher and froth away. So easy. These wands can be found in kitchen stores or you can buy one online. Of course, if you don't want to spend the extra cash on a frothing want, you can try using a blender or even shake your hot milk vigorously in a mason jar. (But please be careful when blending or shaking up hot milk!)
Assemble the Herbal Latte – The final step is putting the latte together. Place your strongly-brewed dandelion coffee into your favorite mug, leaving lots of extra room for the frothed milk. Add a little sweetener at this point, if you like. Next, you'll add the milk, but there is a trick to this. You'll notice that in the jar containing your frothed milk, there is some hot liquid milk at the bottom of the jar, and the foam at the top. When pouring, use a spoon to hold back the foam while pouring the milk into the latte, then spoon the foam onto the top of your latte. I then like to dust with a little cinnamon, but this part is optional.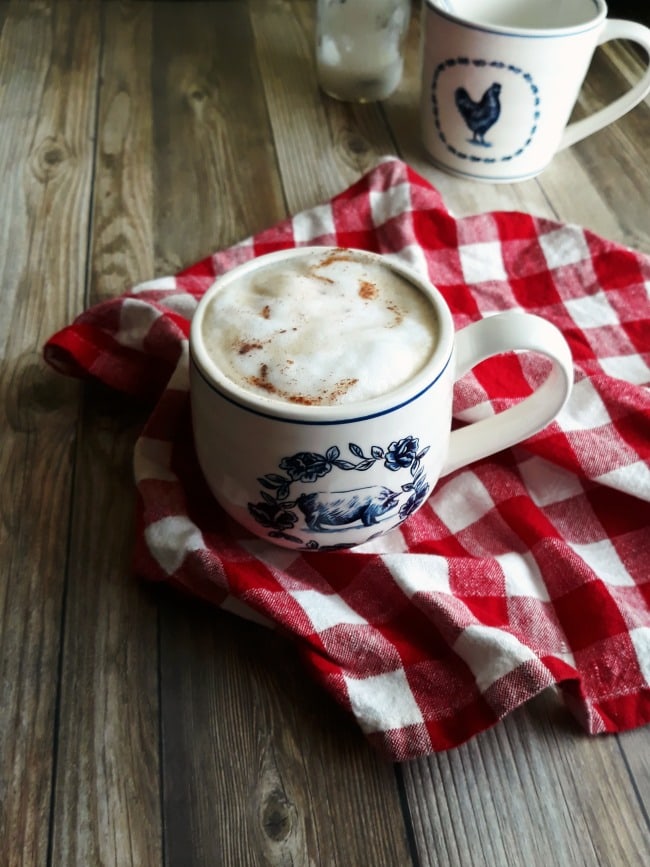 ---
So whether you're looking to permanently replace your coffee, or if you just want an occasional caffeine-free alternative, I hope you give this Herbal Latte a try. If you try it, please let me know how you liked it in the comments below.
I hope you enjoy!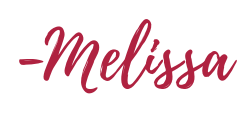 *As an Amazon Associate I earn from qualifying purchases. This post may contain Amazon or other affiliate links, which means I will earn a commission at no additional cost to you if you click through and make a purchase.*
Print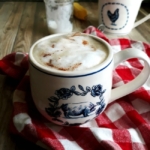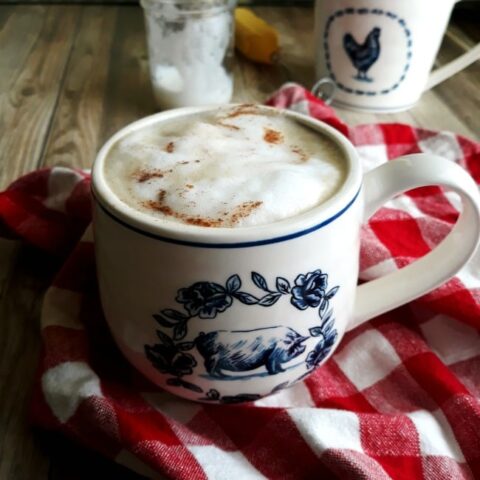 Caffeine-Free Roasted Dandelion Latte (that really tastes like coffee!)
---
Author:

Total Time:

0 hours

Yield:

1

Serving

1

x
10 ounces

strongly-brewed dandelion coffee substitute

4 ounces

milk
Sweetener to taste (optional)
Dash of cinnamon (optional)
---
Instructions
Add coffee to a large mug, allowing lots of room for frothed milk. Add sweetener to taste (optional).
Heat milk in microwave for 25-30 seconds or until hot, but not boiling. If heating on the stove top, heat milk in a small pot over medium heat until steaming hot, but not boiling (be sure to stir so that milk does not stick to the pot).
Carefully, pour milk into a small jug or mason jar, and use frothing wand to froth the milk until light and foamy.
Use a spoon to hold back foam while pouring the liquid hot milk into latte, then spoon foam onto top of latte.
Top with cinnamon (optional).
Prep Time:

10 minutes

Inactive Time:

0 hours

Cook Time:

0 hours

Category:

Uncategorized