For a couple of days now, I've been craving a taste of home, and more specifically, a sweet baked treat we knew as a Gob. Now you may know it by the more common name of Whoopie Pie, but back where I grew up in western PA we called them Gobs. And although there are many flavors and varieties, today it's all about my favorite, the Pumpkin Gob.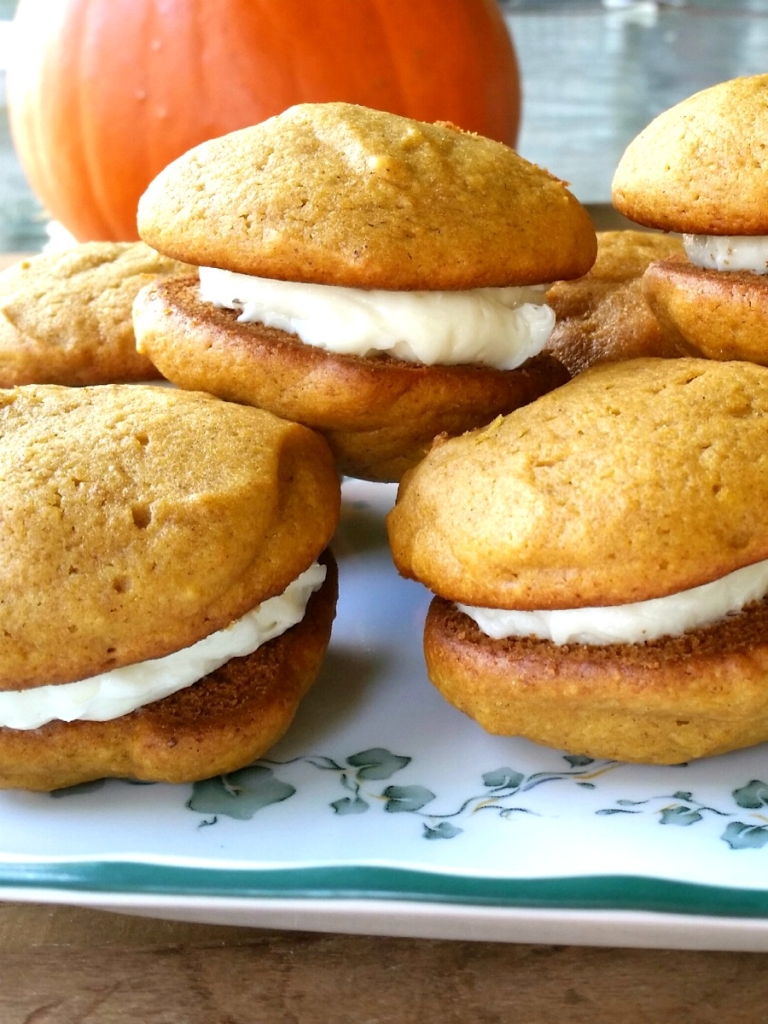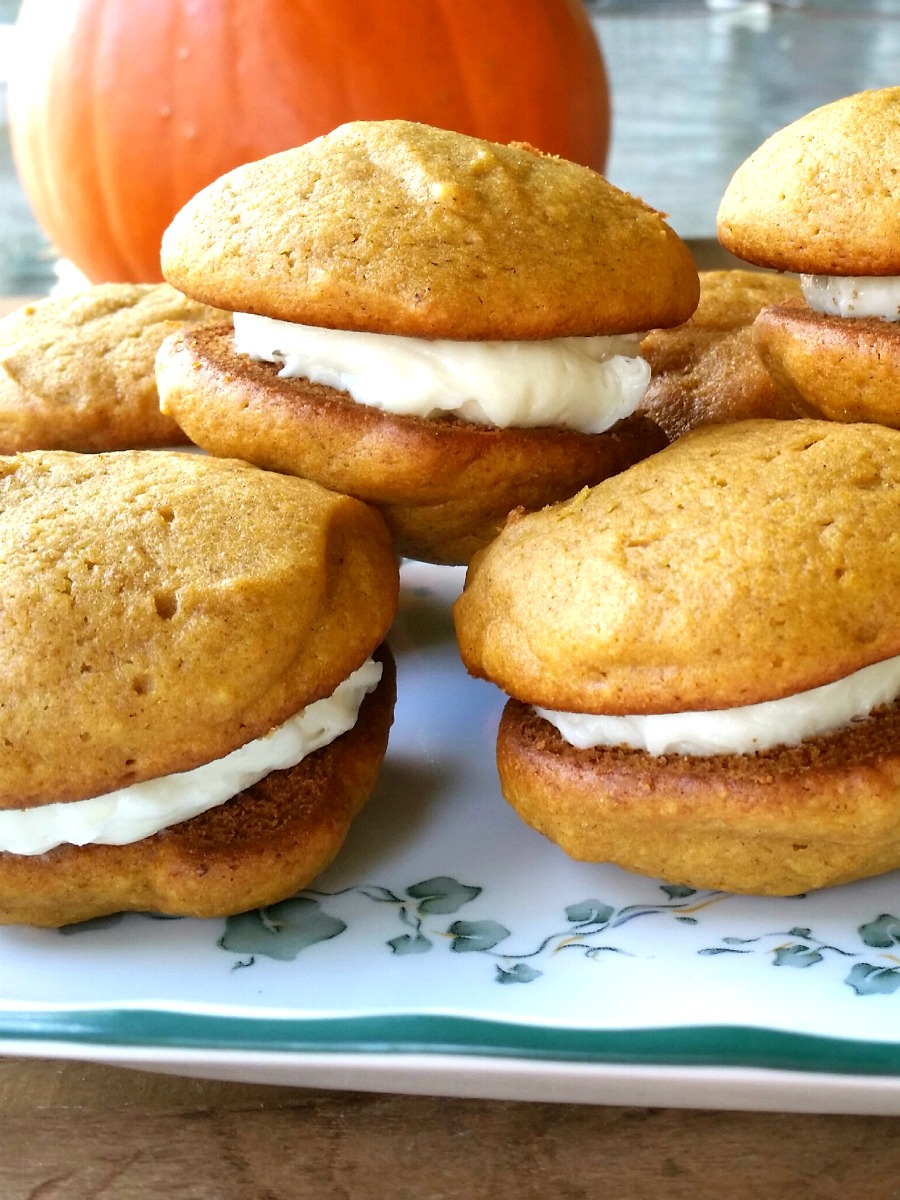 In Pennsylvania, these treats are of Amish and PA Dutch origins (where they are called either whoopie pies or gobs depending on the region of PA), but they also have a tradition in New England (where they are always whoopie pies). And whether you call them Gobs or whoopie pies, just know they are not actually pies, nor are they really cookies. They're more of a little cake sandwich with a creamy filling. In this instance, a sweet cream cheese frosting-like because it's so delicious with the pumpkin flavor.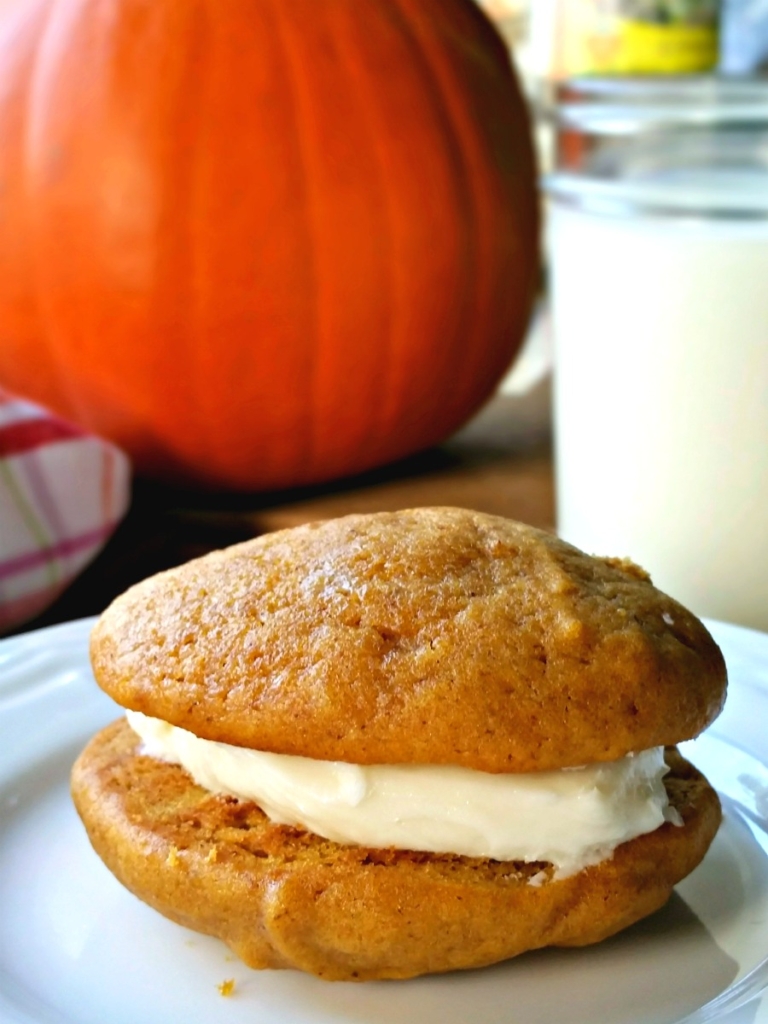 Cook's Tips:
After baking, allow the gob halves to cool and dry out for a few hours on a cooling rack.

After you fill them, it's best to lay them in a single layer on wax paper or wrap them individually in wax paper packets. Serve them right away, or pop them in the fridge or freezer to eat later.

If you prefer something other than a cream cheese filling, a thick buttercream or marshmallow frosting can be used.
If you try this recipe, please let me know in the comments how it turned out! I hope you enjoy!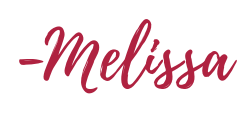 *This post may contain affiliate links, which means I will earn a commission at no additional cost to you if you click through and make a purchase.*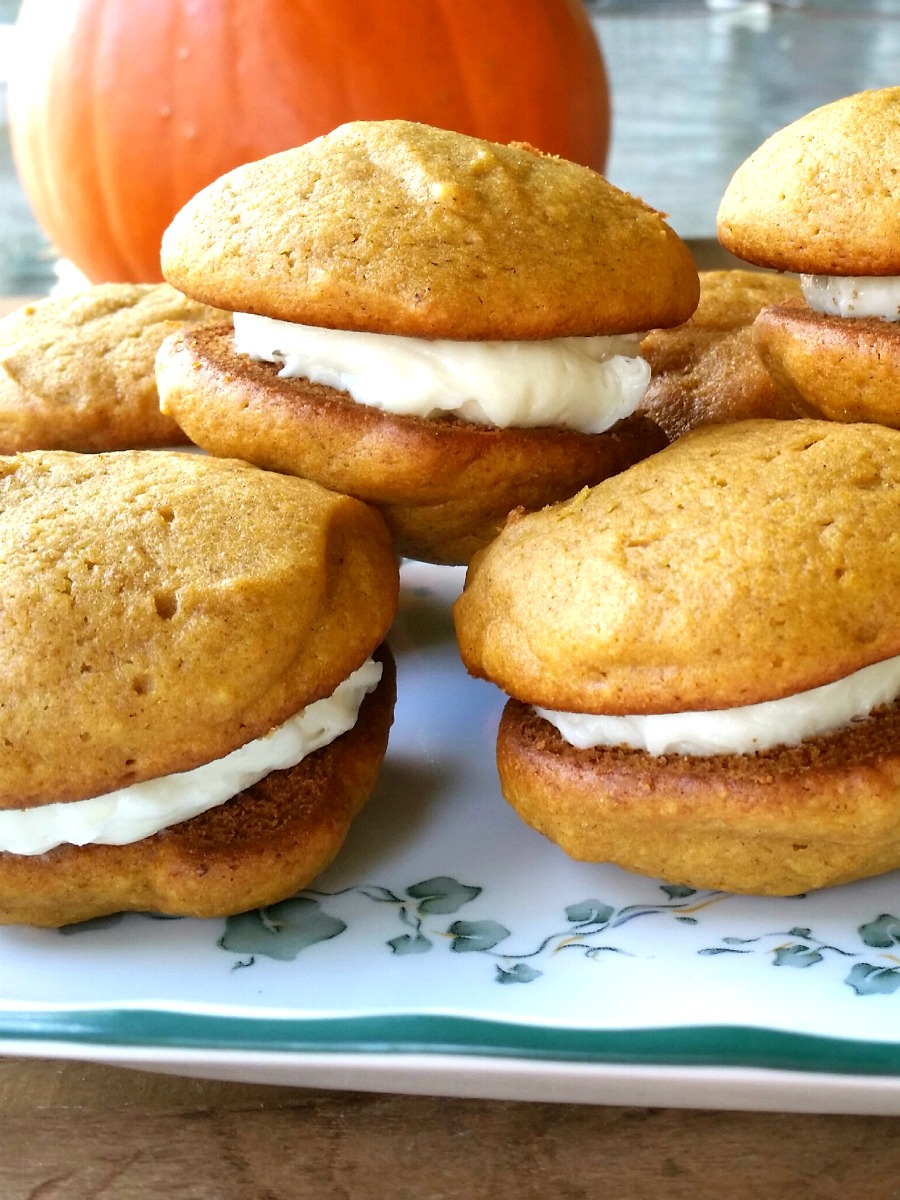 Pumpkin Gobs
Ingredients
For the Gobs:
1 (15-ounce) can of pumpkin puree (not pie filling)
2 cups brown sugar
1 cup oil
2 eggs
2 teaspoons vanilla
3 1/4 cups flour
1 teaspoon baking soda
1 teaspoon baking powder
1 teaspoon salt
1 teaspoon ground ginger
1 teaspoon cinnamon
1/2 teaspoon ground cloves
For the Filling:
1 (8-ounce) package of cream cheese, softened
4 tablespoons butter, softened
2 1/2 cups confectioner's sugar
1 teaspoon vanilla
pinch of salt
Instructions
Preheat oven to 350 degrees Fahrenheit. Line baking sheet(s) with parchment paper, or lightly coat with oil.
In a large mixing bowl, use an electric mixer to combine the pumpkin, sugar, oil, eggs, and vanilla.
In a separate bowl, whisk together the flour, baking soda, baking powder, salt, ginger, cinnamon, and cloves.
Gradually mix the dry ingredients into the wet, until everything is thoroughly combined. Drop heaping tablespoons of the batter onto the prepared cookie sheets, leaving about an inch between.
Bake for 11-12 minutes, until a toothpick inserted into the center of the gob comes out clean. Be sure not to over-baked - you want them to be browned only slightly, if at all. Allow them to cool on a rack while you prepare the filling.
Prepare the filling by creaming the cream cheese, butter, salt, and vanilla together. Gradually mix in the powdered sugar, until it forms a silky frosting. If you want a stiffer frosting, add a little more powdered sugar.
Generously spread one cake with the frosting, and then top with another cake of a similar size and shape, forming a little sandwich. Refrigerate for a few minutes before serving. (preferably with a glass of your favorite milk!)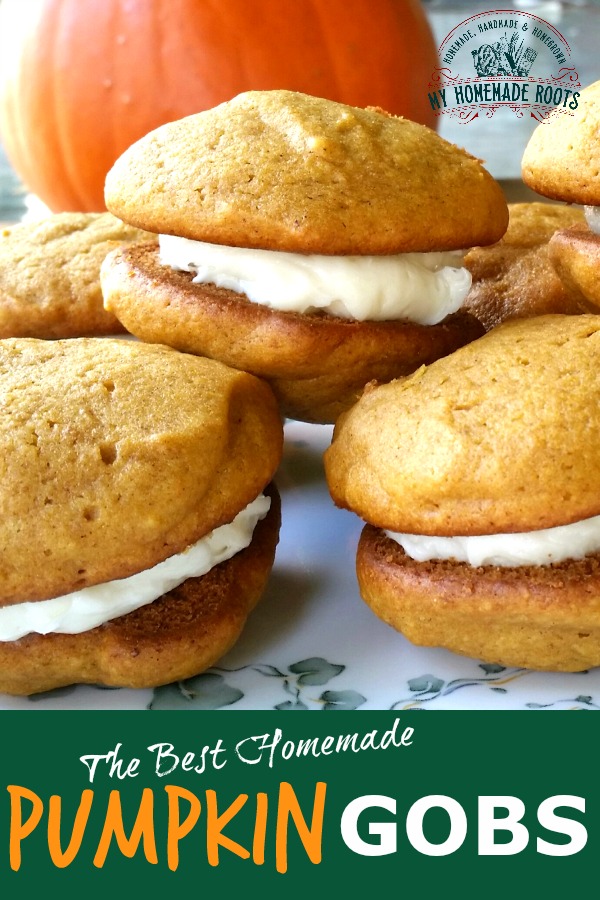 For more great recipes, visit my friends at:
Full Plate Thursday at Miz Helen's Country Cottage