Until recently, I haven't been much of a slow cooker kinda gal, always preferring instead to use my cast iron Dutch ovens to do my slow cooking (there's nothing like the slow heat of a heavy, enameled Dutch oven to concentrate flavors and make everything in it meltingly tender.) Of late, however, I've found myself occasionally drawn to the ease and convenience of my slow cooker. There are certain days that are just made for a slow cooker meal. On busy days, there is something wonderful about popping some ingredients into the slow cooker in the morning, and then coming home to a comforting, home-cooked meal later in the day. When I feel like I have a million other things to accomplish, it's a relief to have a break from the mad dash to get supper on the table (does anyone else ever feel like they are against the clock in an Iron Chef competition?) Or on days when I am a little under the weather, or just in need of some R & R – perfect slow cooker opportunity. And after a long, stressful day, walking in the door to the aroma of something yummy simmering in the pot? Instant stress reliever.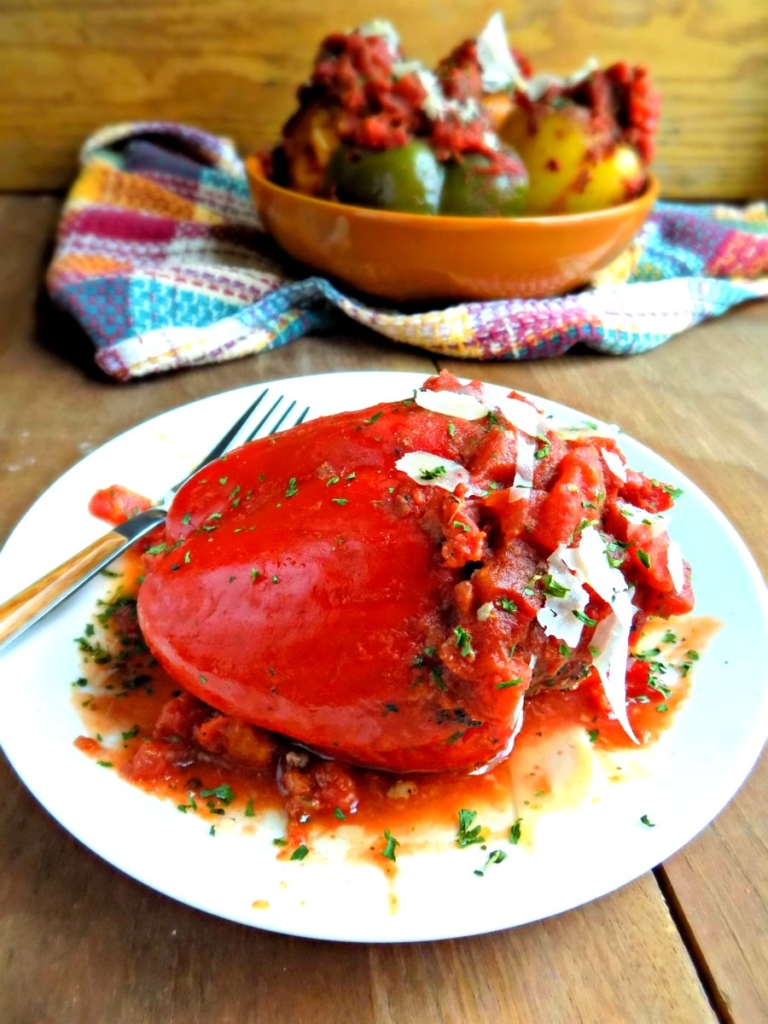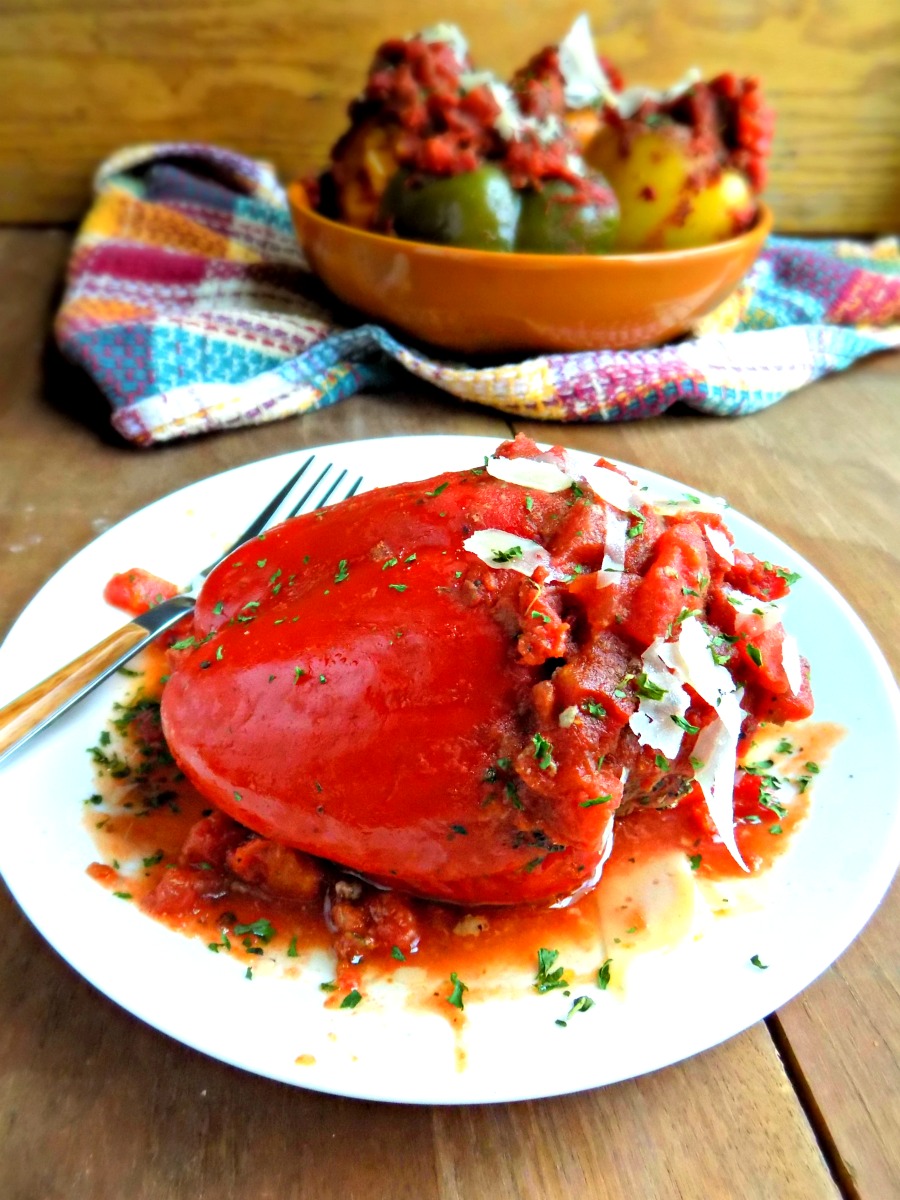 So in an effort to make mealtime a little easier, I've been doing a slow cooker meal about once a week. I've been creating some new recipes and also converting a few tried-and-true oven and stovetop recipes into something that works in the slow cooker. This recipe for Italian-Style Stuffed Peppers is an oldie that I would normally bake low and slow in the oven for a few hours, but by making a few adjustments, I've been able to make a success of it in the slow cooker, too. And though these stuffed peppers are good for any time of the year, the end of the summer is a great time to make them due to the seasonal abundance of bell peppers and resulting lower prices at the grocery store (and let's face it, those red and yellow bell peppers can be expensive in the middle of winter). And if you grow bell peppers in your garden, the peak harvest of late summer may have you looking for ways to use up some peppers.
And while we are talking about red and yellow bell peppers, can we just talk for a minute about the lowly green bell pepper? They are typically less expensive than their more mature red, yellow, and orange cousins, which have to linger longer on the vine in order to get ripe and sweet. The thing is, some people just don't like green bell peppers. Personally, I love 'em. I enjoy their grassy, slightly bitter flavor. (Bitter is a flavor that I think often gets a bad rap, but can actually add a complex flavor to a dish. Coffee, cocoa, beer, olives – all bitter, yet still tasty). If you fall into the camp that hates green bell peppers, you might still like this dish. The slow cooking brings out a little sweetness and more of their complex flavor. It might be worth including one green bell pepper, just to give it a try. But if you can't even stand the idea of green pepper, then definitely go with what you like and use red, yellow, or even orange – they are all equally sweet and delicious.
There are a couple of important things to know about this recipe. It calls for one drained 15-ounce can of diced tomatoes, combined with a 15-ounce can of tomato sauce. If using home-canned tomatoes, however, use a quart of any kind of home-canned tomatoes you have in your pantry. Just be sure to drain off any excess liquid, because one thing the slow cooker isn't good at is reducing the liquid. If you're using tomatoes with a lot of liquid included, you may end up with a sauce that is too soupy instead of like a rich gravy. Also, the ground beef isn't browned beforehand, because this is intended to be like a big meatball cooked inside a pepper. But because it's not pre-cooked, you'll want to use lean ground beef – I like it to be 90% or leaner. The slow cooking will make it tender, but you won't end up with a lot of grease in the pot. Following these guidelines should give you a tender, juicy stuffed pepper with enough gravy to ladle over some potatoes or noodles, or even a side of zoodles.
I hope you enjoy!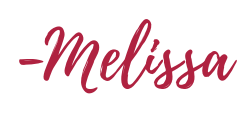 *This post may contain affiliate links, which means I will earn a commission at no additional cost to you if you click through and make a purchase.*
Print
Italian-Style Stuffed Peppers in the Slow Cooker
Author:
Prep Time:

0 hours

Inactive Time:

0 hours

Cook Time:

0 hours

Total Time:

0 hours
¼ cup

bread crumbs

¼ cup

grated Parmesan cheese

1 teaspoon

salt

1/4 teaspoon

ground black pepper

1 teaspoon

fennel seeds

¼ cup

chopped fresh basil

½

medium onion, finely diced

2

fat cloves garlic, minced

1

large egg, lightly beaten

1

(15-ounce) can diced tomatoes

1

(15-ounce) can tomato sauce

1

pound lean ground beef

5

–

6

medium bell peppers
Salt and pepper
Instructions
In bowl, combine diced tomatoes and crushed tomatoes. Set aside.
In a separate mixing bowl, combine bread crumbs, grated Parmesan, salt, ground pepper, fennel seeds, basil, onion, garlic, and ground beef. Add in 1/2 cup of the tomato mixture, and use your hands to mix everything together thoroughly.
Lightly oil the crock of slow cooker, and ladle in 1 cup of tomato mixture. Use a spoon to spread it across bottom of crock.
Cut a small slice off the bottom of each pepper to allow it to stand upright. Stuff each pepper, and place into slow cooker.
Spoon the remaining tomato mixture over the tops of the peppers. Season generously with salt and pepper.
Cook on low for 5-6 hours, or until internal temperature reaches 160°F, and peppers are tender.
Full Plate Thursday at Miz Helen's Country Cottage
Meal Plan Monday at Southern Bite